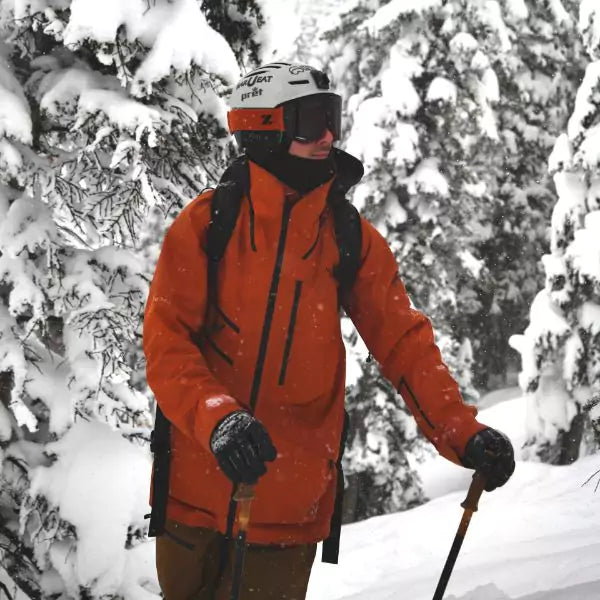 Vicente Katz
Super Gnar Skier | Santiago, Chile
Favorite Flavor: Peanuts & Cherries
Tell Us About Yourself
I was born and raised in Santiago, Chile and grew up skiing in the Andes mountains. It was in these mountains of my homeland where my passion for skiing was born. I am a professional big mountain freeskier and backcountry ski guide currently living in Steamboat Springs, Colorado. I am fortunate to work with talented photographers and videographers to create amazing content to spread stoke and inspire others. My main aspirations are to be featured in well-regarded and popular ski literature, like Freeskier Magazine. Hopefully one day I can share my story and passion through film working with production companies like MSP.
What's One Thing That You Think Everyone Should Try Once?
Powder skiing in Japan. There is nothing quite like skiing the deepest, driest powder of your life, finishing it off with a soak in the natural hotsprings and then ramen/sushi for dinner.
Achievements
Recently, I had a shot win Ikon Pass's Best Picture of the 2021/2022 winter season. As well as 2 photos featured in a gallery on Forecast Ski Magazine website. Prior to that, I have been featured in full page spreads in Steamboat Magazine. During the summer months, I am invited to work on an elite team of athletes as a backcountry ski guide for SASS Global Travel. I travel to Argentina every year chasing the snow and guiding people through the amazing terrain of my homeland and childhood, the powder filled mountains of Patagonia. Spreading the stoke extends through the winter months as I ski Japan through this amazing program as well. All of this would not be possible had I never moved to Steamboat Springs, Colorado. I came here to follow my dreams and pursue a professional skiing career. Seven years later, I've been blessed to make my passion for skiing my life's work.
Media Feature
Join our Collective Members by following us on Instagram, seeing how you stack up against them on Strava, or offsetting as much carbon as you can through the #CARFREECHALLENGE.