ABOUT US
The world doesn't need another bar company, but it needs ours.
While working as a guide in the West Fjords of Iceland, our founder, Sam, came across an energy bar handmade by a local cafe that he quickly fell in love with. When he moved to Steamboat Springs, CO, he couldn't find a bar that hit the spot quite like that first one. Everything in his local stores contained lots of added oils, preservatives, and sugars — not to mention they were all wrapped in wasteful plastic packaging. Something had to change.
He landed on a recipe with simple ingredients that were full of nutrition yet still tasted amazing. Sam made a side gig out of his Original bars while working out of a paddleboard shop in Steamboat and asked his best friend, Jason, for help with his logos. After enough design requests, Jason asked Sam if he would want to turn the side gig full-time with him as his right hand. Sam said "ABSOLUTELY" and BAR-U-EAT was formed.
The recipes that Sam came up with are the same to this very day and will always stay simple and natural. We use medjool dates, which can support immune system stimulation, reduce inflammation, and improve hormone regulation; thick rolled oats that are packed with carbohydrates to power your performance; and local honey that can provide digestive support and acts as an antibacterial to support immune function. All of this and so much more in a bar that's made for whatever adventure life throws your way.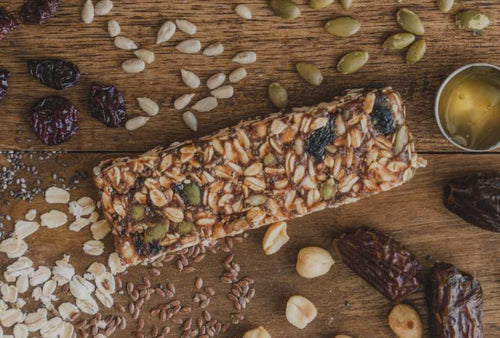 WHAT YOU SEE IS WHAT YOU GET
High Quality, Natural, Whole Ingredients. No oils, preservatives, sweeteners, or fillers.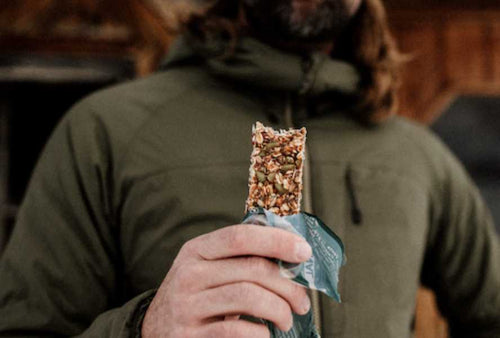 INGREDIENTS WITH PURPOSE
Your body was designed to digest real food. That means the nutrients in our snacks fuel you up faster and for longer with a 4:1 carb-to-protein ratio.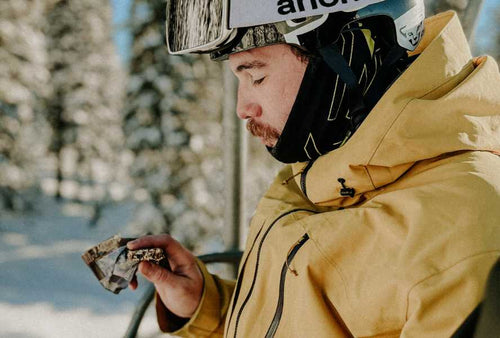 UNIQUE TEXTURE
Soft and Chewy, Yet Still Crunchy and Easy to Munch.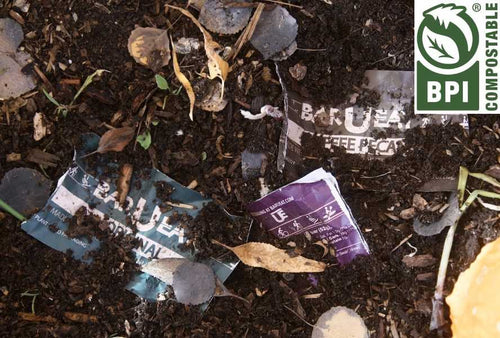 SUSTAINABLE PACKAGING
Plant-Based BPI Certified Compostable Packaging
BAR-U-EAT is the FIRST bar company to receive a BPI certification for our compostable plant-based wrapper. Our packaging is made from renewable, sustainably sourced materials that can break down to become usable compost. We're a full 10 years ahead of the curve and are already compliant with California's SB 54 legislation, which requires all packaging in the state to be third-party verified recyclable or compostable by 2032.
When co-packers didn't want to deal with our packaging, we decided to do it ourselves. We now operate out of our own facility in Hayden, Colorado outside of Steamboat Springs, and our commitment to sustainability isn't something we compromise on because we always want a healthy planet to unwrap the next adventure with you.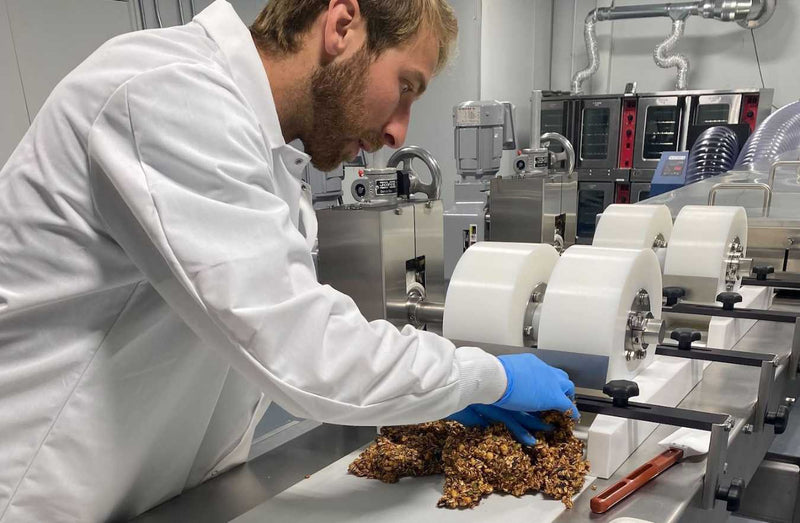 We strive to create the most nutrient-dense, healthy, delicious, and sustainable snacks on the planet to fuel anything that life may throw at you. We aim to become the standard other companies rise to the challenge and compete with to create better solutions for the future. Call us weird, but if someone can beat us at our own game to make the world a better place, we welcome it!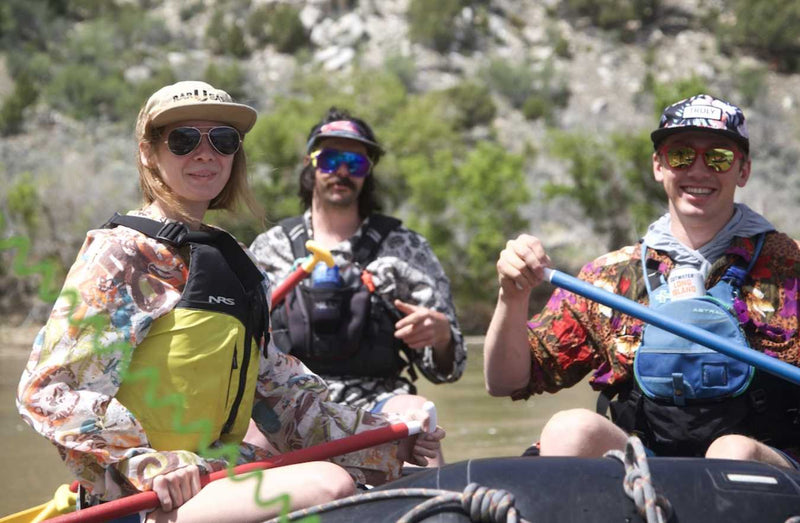 We love getting outdoors, discovering new places, and unwrapping a new adventure as much as anyone. We also know our planet needs more responsible environmental stewards, and that's what we're here for. We want to encourage people from all backgrounds and walks of life to find new ways to get outside, live sustainably, and have access to real-ingredient foods they can feel good about.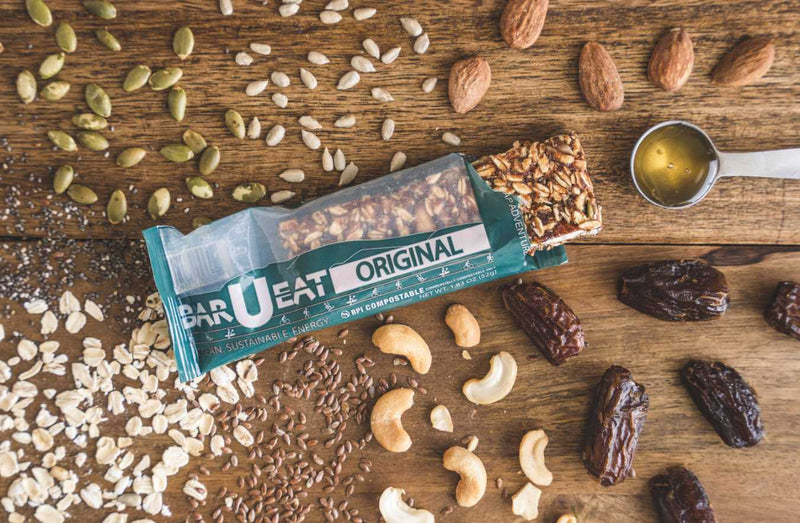 Everything we do is rooted in our mission to do something positive. Unwrapping adventure, living a healthier, happier lifestyle, and taking care of our planet are what we live for. We didn't set out to create just another bar, we wanted to create THE bar that becomes the new standard.