Sustainability Goals
How do you set sustainability goals in a very unsustainable food and beverage industry?
Every year over 8 million metric tons of plastics find their way into the ocean.
That's the equivalent of dumping the contents of one garbage truck into the ocean every minute. With over two billion snack and energy bar wrappers being sent to our landfills every year, this means that a large percentage of that number is from our snack and energy bar consumption.
At BAR-U-EAT, we're a company of avid outdoors people and environmentalists first. We're committed to seeking out the most sustainable packaging options that are currently available and investing in sustainable business practices to prove to industry leaders that sustainability and profitability are not two diametrically opposed concepts.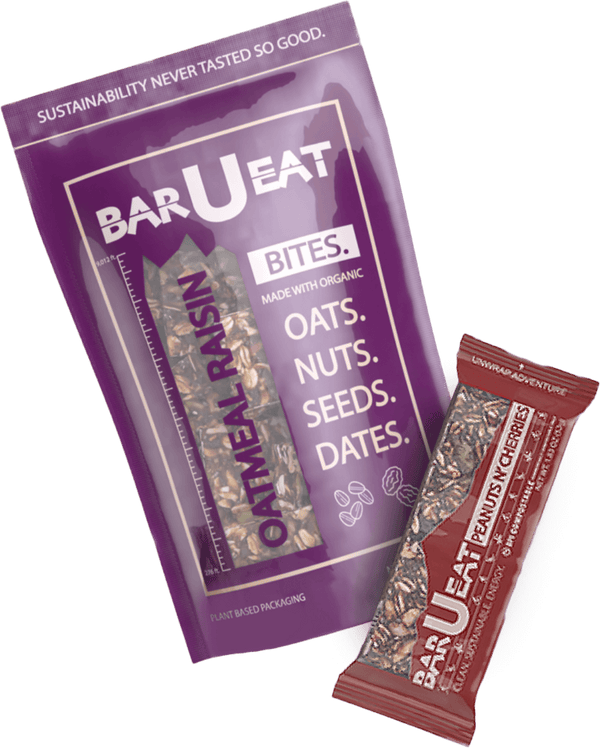 BAR-U-EAT Sustainable Practices
BAR-U-EAT Bars wrappers and BAR-U-EAT Bites packaging are made with wood cellulose from PEFC Certified and sustainably managed forests, as well as bioplastic partially made from corn. The entirety of the wrapper and package is BPI-Certified Compostable including the adhesive and ink. The films and adhesive are Industrial Certified to the US standard, ASTM D6400. The ink is both home and industrial Certified to the EU standard, EN 13432.
The boxing tape we use contains a natural latex glue adhesive and natural Kraft paper that is 100% recyclable and compostable.
BAR-U-EAT donates 1% of all revenue to environmental non-profits, protecting Colorado waterways through Friends of the Yampa. We've linked up with Prana and a host of other brands to advocate for more sustainable packaging to change the industry.
Finally, our display boxes are made from 100% recycled cardboard or paper. We encourage retailers and customers to return their display boxes for a discount on their next purchase!
Future Sustainability Goals
Our future goals are based on currently available technology. We will continue to re-evaluate our packaging and practices as new technology becomes available.
2020
Eliminate the use of all plastic in shipping materials by 2020
2021
Use 100% industrial-certified compostable packaging by 2021
2023
Use BPI-Certified plant-based compostable packaging by 2023
2025
Power our manufacturing facility with at least 50% renewable energy by 2025
Use contained black water and greywater treatment paired with rain collection systems to reduce waste and water consumption by at least 75% by 2025
2028
Use home-certified compostable, biodegradable, or omnidegradable plant-based packaging by 2028
Power our manufacturing facility with 100% renewable energy and be completely off-the-grid by 2028.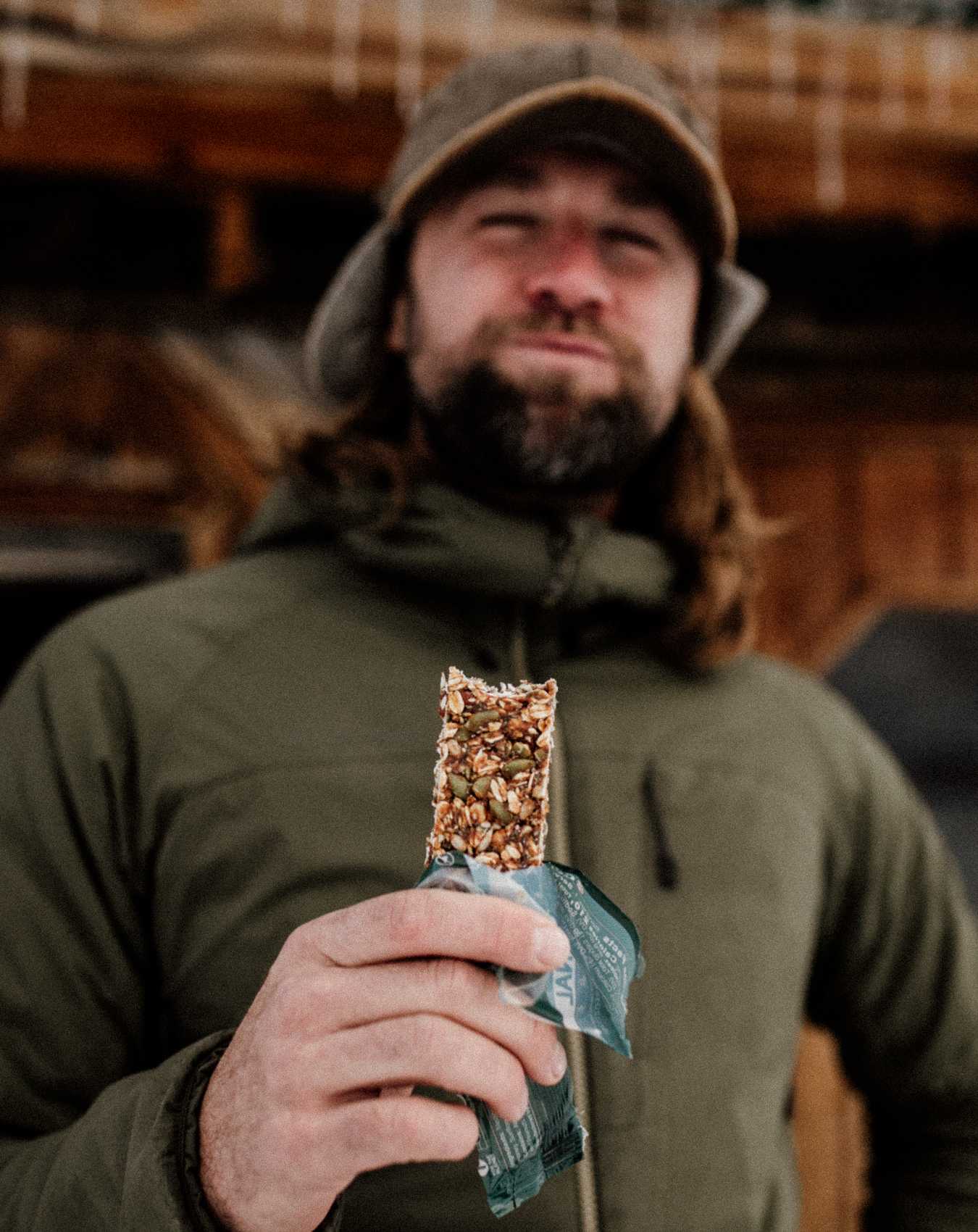 Why Are We Doing This?
There are few options for food & beverage packaging that are shelf stable and have the ability to break down. We believe that our plant-based compostable packaging is currently the most sustainable solution throughout a wrapper's lifecycle. It's made from renewable resources that are sustainably managed, especially when compared to non-renewable, non-plant-based, and petroleum-based packaging normalized within the industry.
We also recognize that in the post-use stage, there is a low probability of our packaging being composted correctly, leading to waste from our product that we want to avoid. We want to be transparent about this to educate consumers and affect change in the industry.
As our company grows, and packaging technology continues to advance, we will look to invest in plant-based compostable, biodegradable, and omnidegradable packaging that will break down in any environment. This will be the most pivotal shift in the sustainability of our packaging because most consumers do not have the will, access, or ability to compost.
With the greatest threat to environmental sustainability being convenience, making our packaging 'foolproof' to dispose of properly will allow us to achieve our goal of having the most sustainable packaging through the entirety of its lifecycle.