Thanks for checking us out!
We're stoked to meet everyone at Expo West and help more people learn about ways to reduce waste, get their fill of good ingredients, and #UnwrapAdventure.
Just in case we didn't have a chance to talk more…
BAR-U-EAT is the FIRST company to have BPI Certified Compostable bar wrappers.

Our bar is made with ingredients you can see, taste and know, free of any oils & preservatives with a unique texture that is soft, chewy and crunchy.
Get to know more about our story and our founders, Sam & Jason
About Us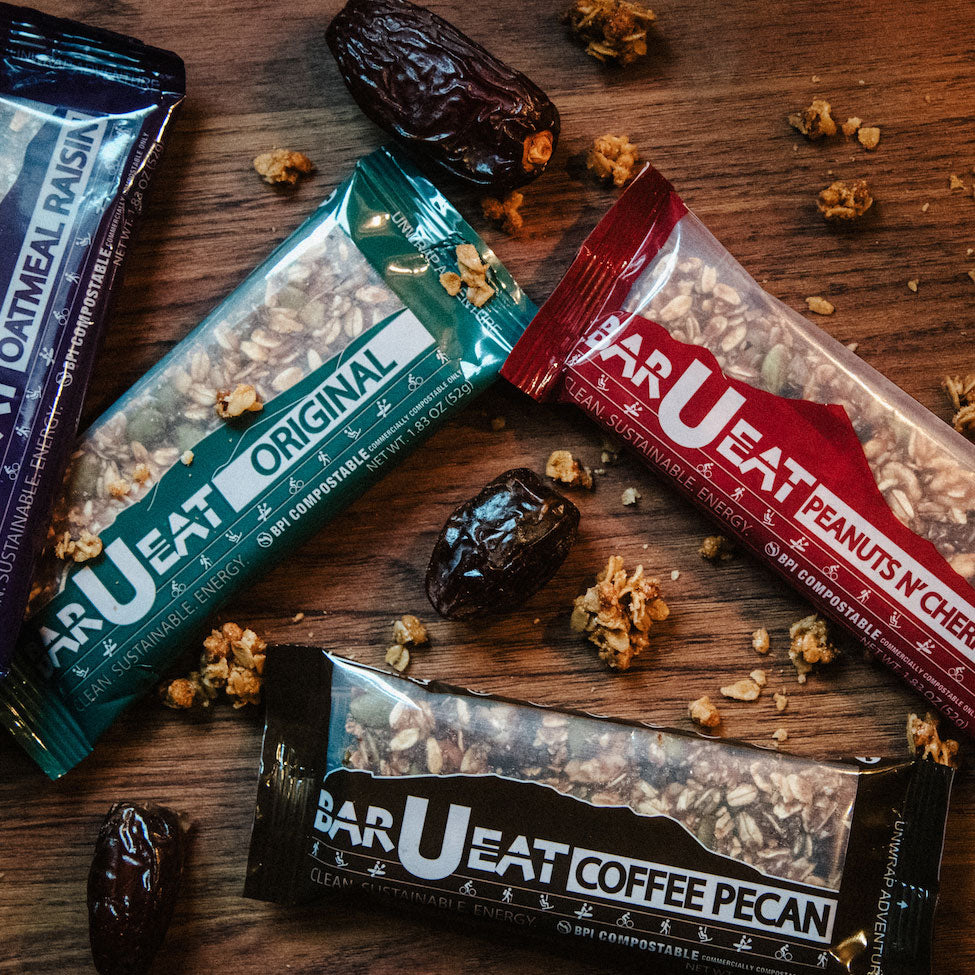 Interested in more information?
Want to learn more about our products & packaging? Fill out the form below, and we'll be in touch!