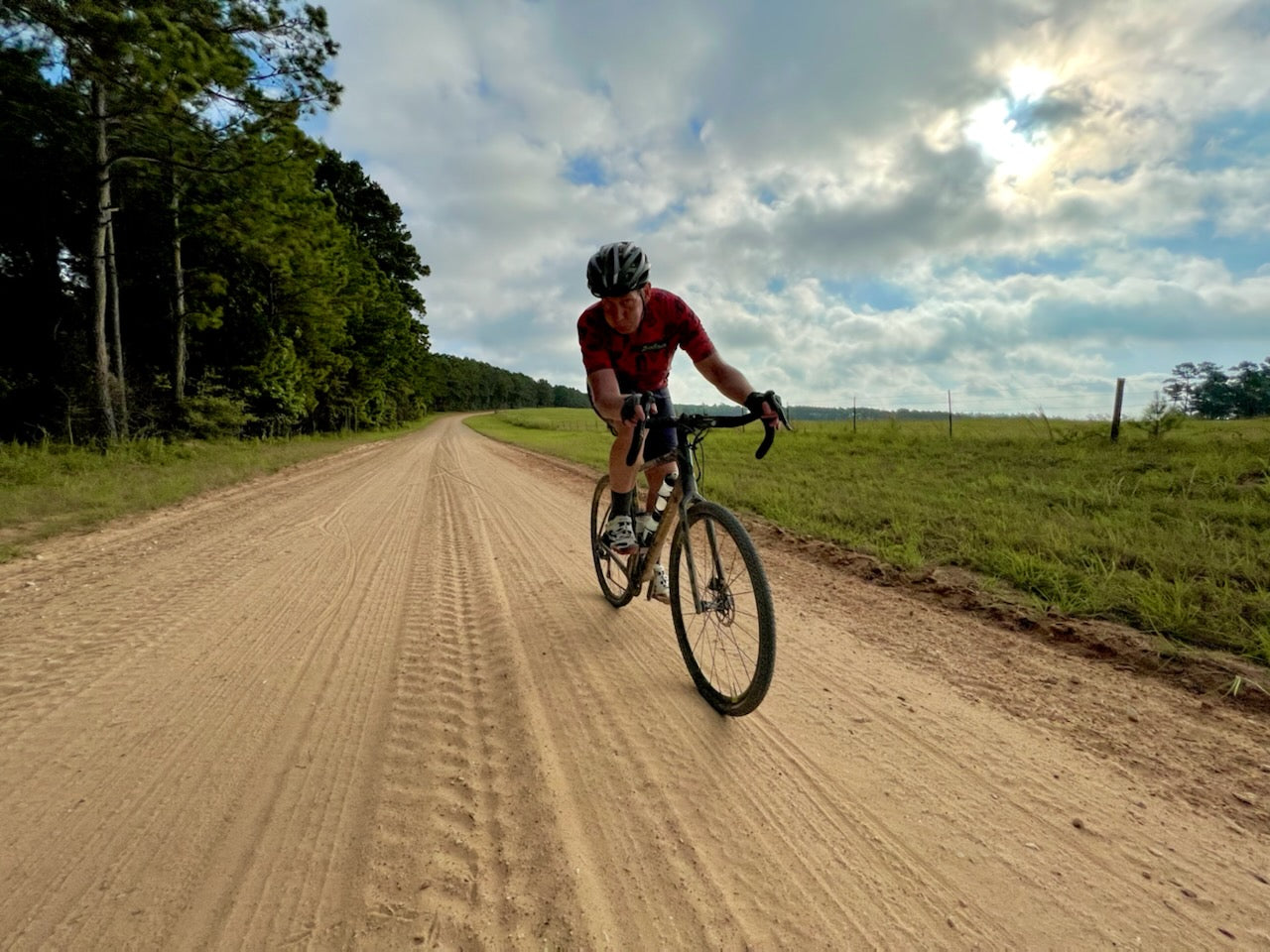 UAC Spotlight: David Smith
Tell us a little about yourself. Where are you from originally, and where do you live now? How long have you lived there for?
I'm originally from Maryland but have lived in Texas for over 4 decades (yeah, I'm an old guy!)
2. How did you learn of BAR-U-EAT?
I think I saw something about the company on Outside.com so placed an order and really enjoyed the product.
3. Why did you apply to be a BUE Ambassador?
The free Sprinter and gas card made the decision easy! Seriously, I was impressed with the
company story
and then, the
products
once I tried them. I wanted an opportunity to share what I had learned with others who might value knowing about a less familiar product from a small company that I liked and wanted to support.
4. What are your favorite sports? You're a cyclist, correct? Tell us more.about what type of riding do you do, etc?
I've been an extremely avid cyclist forever. Also passionate about skiing but that's hard to do here in Texas. Our Texas efforts to colonize Colorado are ongoing so maybe we'll be able to ski in Texas. As far as cycling is concerned, I started riding on the road, then got interested in mountain biking. I've done
Leadville 5 times
, tons of local cross country events, 24 hour enduros etc. Cyclocross and gravel have been my passion for decades now. So cross during cross season but gravel year round.

5. Where do you like to ride locally? What's your go to ride on a weekday? What about a longer weekend ride? Any favorites?
We have tons of gravel riding options within an hour of Houston, because once you get away from the 4th largest city in the US, you're in rural Texas. Mid-week rides are strictly urban routes, so the "fun" riding is reserved for the weekends.
6. What's the coolest place you've ever ridden?
Coolest place? Probably Steamboat Springs! I've done
SBTGRVL
a couple of times. Second choice would be
Pine Grove Furnace State Park
near Carlisle, PA which used to be the home of the
Iron Cross
– one of the very first ultra-distance cross / gravel races. I've done it 10 times. I'm signed up with a buddy to do
The Rift in Iceland
this summer but some family travel plans might prompt me to punt until 2024. When it happens
The Rift
will definitely be the coolest place where I will have ridden.
7. Do you race? If so, where?
I've raced for many years. In recent decades, I'm mostly focused on cyclocross here and lots of gravel events in Texas, Oklahoma (
The Mid
South
), Colorado (
SBT GRVL
).
8. What are some of your favorite riding destinations outside of your hometown? 
That's like asking locals in Steamboat where do they like to ski, besides Steamboat? We have so many route and terrain options here near the Houston area that they're all favorites as they're close.
9. What's a bucket list riding location that you've not been to?
The Rift
but that will happen this year or next for sure.
10. What else would you like us to know about you?
I'm in the industrial cyber security business, I'm married with two kids in their 20s and my wife plays the harp professionally.
« Back to Blog