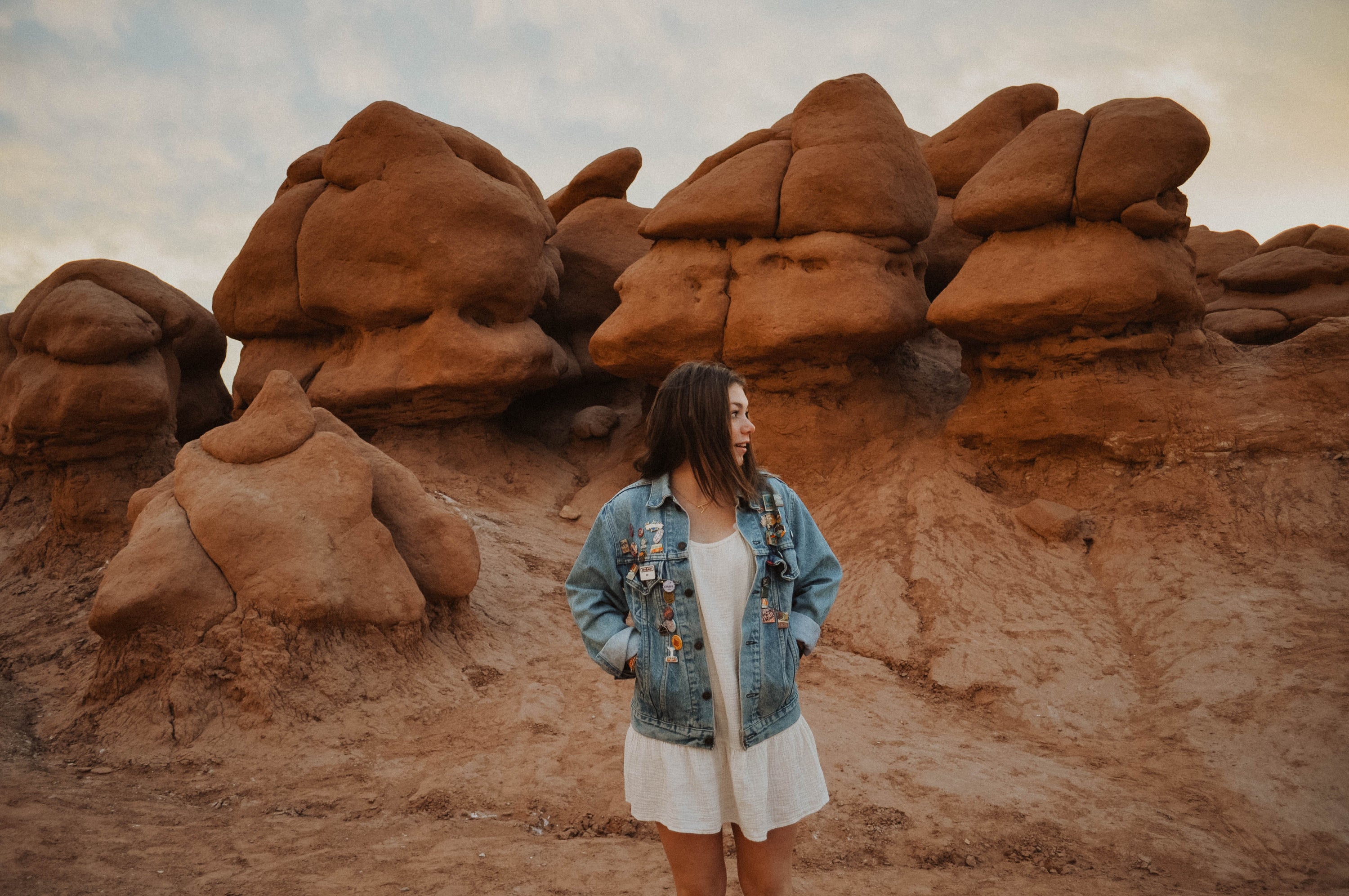 UAC Spotlight: From Colorado to Utah with Abby Linner
Give us a quick bio. Where did you grow up, where do you live now, and tell us a little bit about yourself?
I was born and raised in Steamboat Springs, Colorado but am currently studying kinesiology at the University of Utah. Growing up in Steamboat I had the opportunity of skiing before school most days of the week and knew when applying to colleges the proximity to the mountains was one of the biggest factors. I chose Utah as I have the opportunity to experience the A1 skiing that Utah provides and work towards my goal of being an orthopedic PA. I have fallen in love with the Salt Lake valley and have been able to squeeze so much adventure into my academic life.


What outdoor activities do you do?
When not skiing or studying I love to mountain bike, hike, camp, climb, and pretty much anything that involves being outside. 


Tell us a little but about how nutrition plays a role in your life as an active person? And how does BAR-U-EAT relate to this?
Always being on the go and active, fueling my body is very important to me. I rely on quick snacks as I am not known for planning ahead and will find myself reaching for packaged snacks that I have shoved in coat pockets and the bottom of my backpack. When BAR-U-EAT bars were introduced to me I loved that I knew all the ingredients and that they actually tasted really good. They have been a mid lift line staple to refuel my powder day turns and to keep me awake on the rare occasion you find me in a lecture hall. I find myself most craving the oatmeal raisin flavor but I can be caught happily reaching for them all.

If you could travel to one place and do an epic adventure, where would it be, and what would you do?
If I could travel anywhere I would go to Alaska in a heartbeat.  When I am caught daydreaming in class you can always find my mind in the state of Alaska. The vast mountains and pure solitude are so easy to get lost in.  I would ski the untouched powder that I dream of in class and take week long backpacking trips experiencing the vast wilderness and untamed wildlife. 
What is one thing that you are thankful for?
I am thankful for my mom. She is my best friend and my rock. She raised me and my little brother all by herself as a single mom after my dad passed away in a tragic air ambulance crash. We grew up fully immersed in the outdoors and I could never thank her enough as I am who I am because of her. Looking back now I am in disbelief in how she did it.  She somehow got us to all our sports practices, showed up cheering at all games and events, packed and hauled a massive camper around showing us the beautiful world we live in, worked as a full time nurse and somehow still was there to tuck us in every night. To be able to grow up in the adventure filled town that Steamboat is and to walk in the footsteps of a brave, selfless, and experience driven mother was something that I will never take for granted. 


Follow Abby on Instagram:
https://www.instagram.com/linnerabby/
« Back to Blog