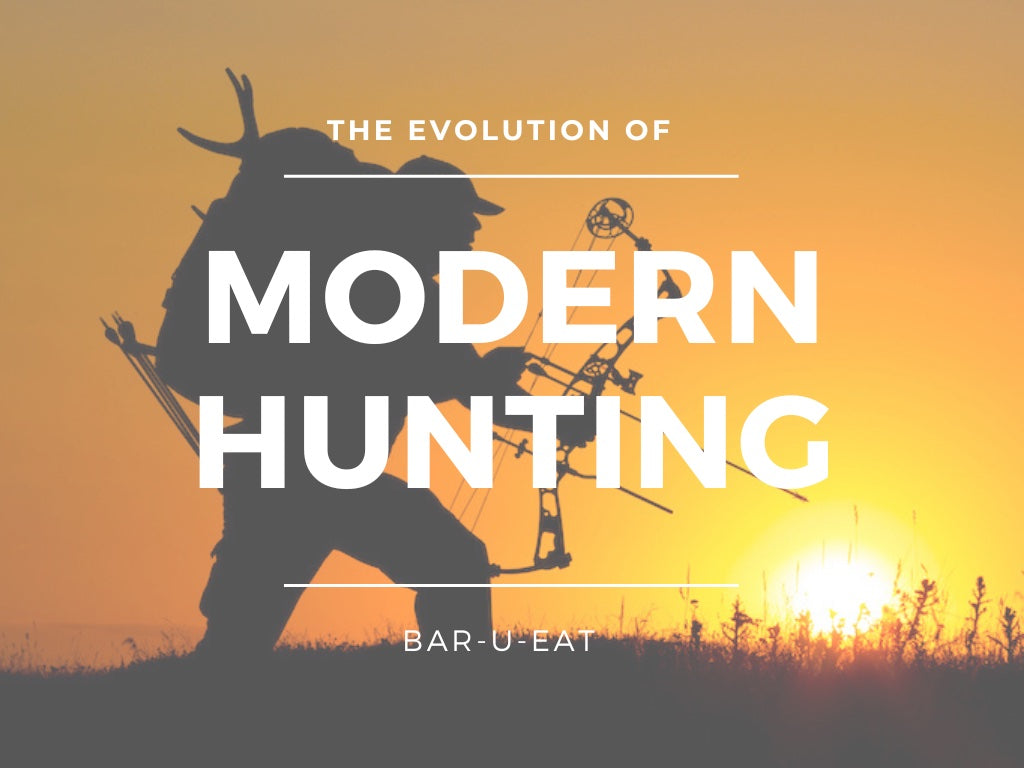 Fueling The Trek In and The Pack Out
Colorado is known for its abundance of outdoor recreation.  Whether it's mid winter resort skiing, hiking and biking in the peak of summer, or river surfing the radical new  wave in Salida - there is always an activity that is "
in season
".

Right now, we find ourselves in late October - the time of year when Autumn and Winter merge, and with due time, colder and snowier weather patterns change the landscape dramatically.
Late October is also prime time for hunters in the Rockies.  Since BAR-U-EAT is a nutrition product (and a very tasty one at that), we wanted to focus on exactly how and why this hearty granola based snack food should be an important part of your hunting packing list.
The modern hunter has evolved into a sophisticated species - attention needs to be given to the trek in, and the pack out…going deeper in the backcountry, and hunting in wilderness zones that are difficult to reach often provide greater returns (literally and figuratively)...that being said, fitness and nutrition have become an integral part of a hunters regimen. Backcountry conservation ethics, with a focus on traveling fast and light play a major role in having a positive outcome and a successful mission. This is exactly where BAR-U-EAT can be an integral part of a hunt.
BAR-U-EAT packs a lot of nutrients into a small and dense snackbar.  Because of the pure and natural ingredient list, and the ratio of carbs to protein and fats, one is able to obtain a long haul nutrition source that can act as a meal replacement of sorts, yet is packable enough to fit in your cargo pocket, or small daypack.  Digestibility is another important aspect when looking for expeditionary nutrition source - whether the hunt is a long day trip out into the Sarvis Wilderness, or a multi day mission deep in the Lizard Head Wilderness region of the San Juan Mountains, traveling swiftly requires a source of sustained energy. This food source needs to be consumed while one is traveling by foot. BAR-U-EAT products offer many of the qualities of a complete meal, yet are easy to digest (ultimately using less of your body's energy).
Last, all BAR-U-EAT products are sold in compostable packaging… in the fight to save our beautiful places, and preserve the land, we are proud to say that we are not contributing to adding plastics (or anything for that matter) to the landfill. How many other snack bar brands can say that!
« Back to Blog