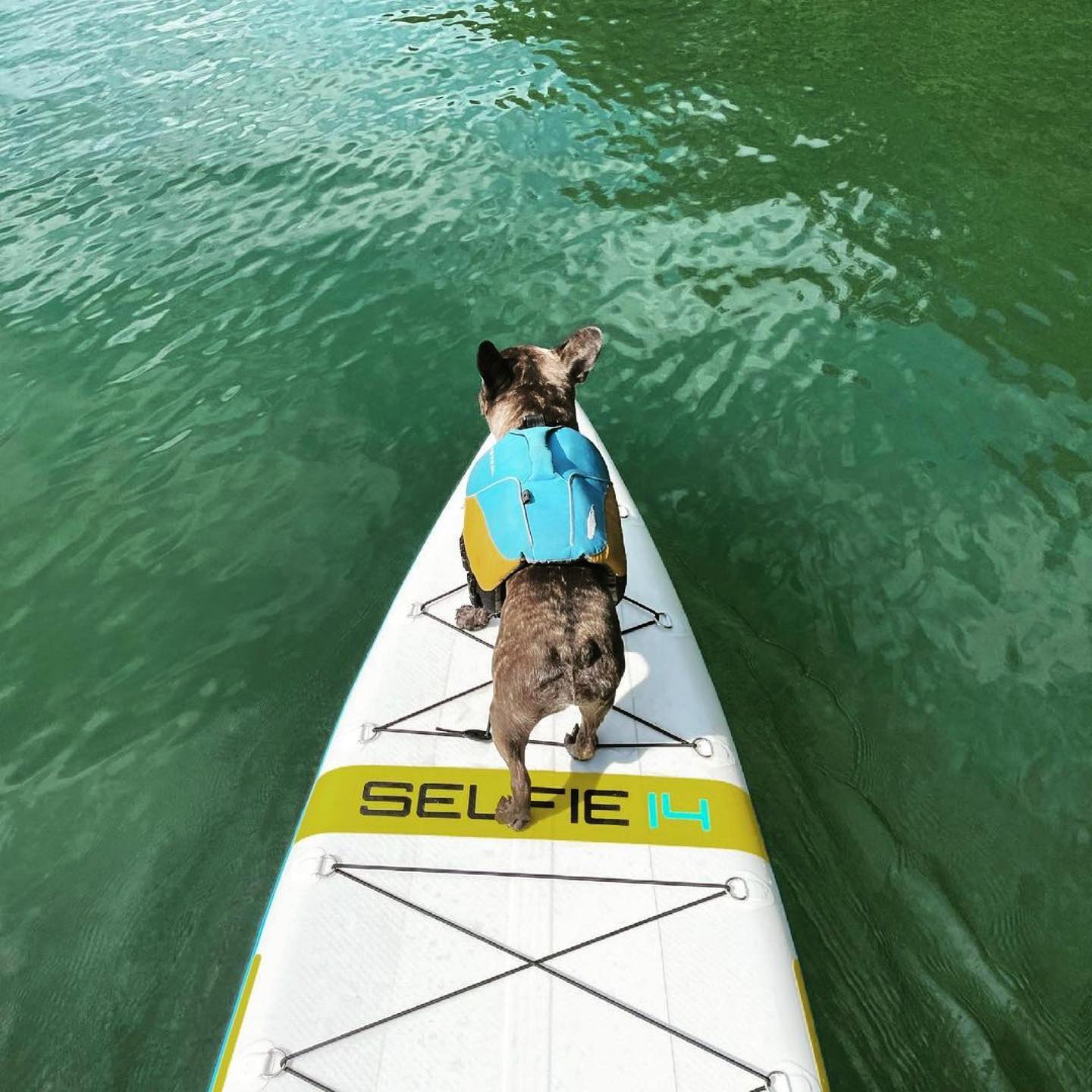 Best Stand Up Paddle Destinations in Colorado
Its summer, and we're giving away a radical stand up paddle board package. We figured since it's prime time for SUP, and some lucky winner will have an overnight SUP kit soon, we should share our favorite stand up paddle destinations in our home state.
There's no shortage of rivers, lakes, streams and reservoirs in Colorado, and picking our favorites was not easy. There are plenty more that could have made the short list, these just happen to be ones that we think are pretty awesome.
Steamboat Lake - Clark, CO
There are actually 3 lakes worth visiting in the Clark area, and Steamboat Lake happens to be the largest. Hahn's Peak Lake and Pearl Lake are also beautiful bodies of water, prime for sunrise or sunset paddles, amazing camping experiences, and are close enough to Steamboat that it's not too far off the grid.
PRO TIP: The Clark Store in Clark has a great selection of snacks (including BAR-U-EAT), beer, wine and liquor, and pizza and ice cream on the weekends. If you do not have a paddle board, you can rent one from the Steamboat Lake Marina. They've got a wide range of Hala SUP's.


Twin Lakes - Twin Lakes, CO
If a lake with (mostly) calm waters, striking views of the tallest mountains in Colorado, some of the best camping in the State, and only 20 min from Buena Vista sound like a good time to you, then go check out Twin Lakes.
PRO TIP: Twin Lakes is only about 45 min from Aspen (by way of Independence Pass) - can you say Apres? 
The Yampa River Canyon aka. Town Run - Steamboat Springs, CO


The mighty Yampa offers a class II (III at high water) river SUP run, complete with surf waves, a natural hot spring to soak in, and a river park at the end for some park and surf…


PRO TIP: Visit Hala Gearspace / CKS for all of your river SUP needs. Mountain Tap Brewery is next door for the apres.


Pacific Tarn - Summit County, CO


You'll have to do your homework to find the best route up to this high alpine lake - gotta earn your turns for this one…there's no road to this destination. In fact, it's the highest lake in the USA at 13,420 feet above sea level. Pacific Tarn is not easy to get to, but you'll definitely have some bragging rights if you paddle this gem.


PRO TIP:  If you leave from The Mayflower Gulch lot, you do not need to purchase a parking pass / reservation for your car. There is no trail to the lake from this location, but between Google Earth and some internet research, you'll find your way...#WorthIt


The Upper Colorado River aka. The Upper C - Bond, CO
The Upper C is one of the most classic river trips in the state. It's tame, yet has fun rapids, is very scenic, has easy logistics (including an on site shuttle company), options for overnight trips, offers hot springs on the side of the river, and is very close to I-70.
PRO TIP: Pumphouse to Radium is the standard "Upper C" run, however there's also great whitewater which is perfect for river SUP downstream. The AW website's got the details you're looking for. If you use the site, consider donating to become a member! They do great work.
The Boulder Reservoir- Boulder, CO
The Boulder res may not be the most scenic body of water in the state of Colorado, however its proximity to Boulder, Longmont and the rest of the Front Range cannot be taken for granted.
PRO TIP: The Boulder Res is very close to high quality gravel and paved roads. Bring your bike as well, and ride from the res to The Mountain Fountain and back. Be sure to say hi to the Team EF guys when you see them sipping espresso on the front deck.
The Buena Vista River Park - Buena Vista, CO
If you want to try river SUP, and river surfing, all in the same day, the BV River Park is tops. Its nearly 1 mile long, has high quality class II rapids with many features to play in. The Staircase Wave has become a locals favorite for river surfing. With a long season (the Ark is a dam release river) and easy access it's the place to be as far as surfing is concerned.
PRO TIP: You can rent inflatable SUP's as well as river and SUP surf boards from CKS Main Street. And no trip to BV is complete without a stop at The Buena Viking.
« Back to Blog