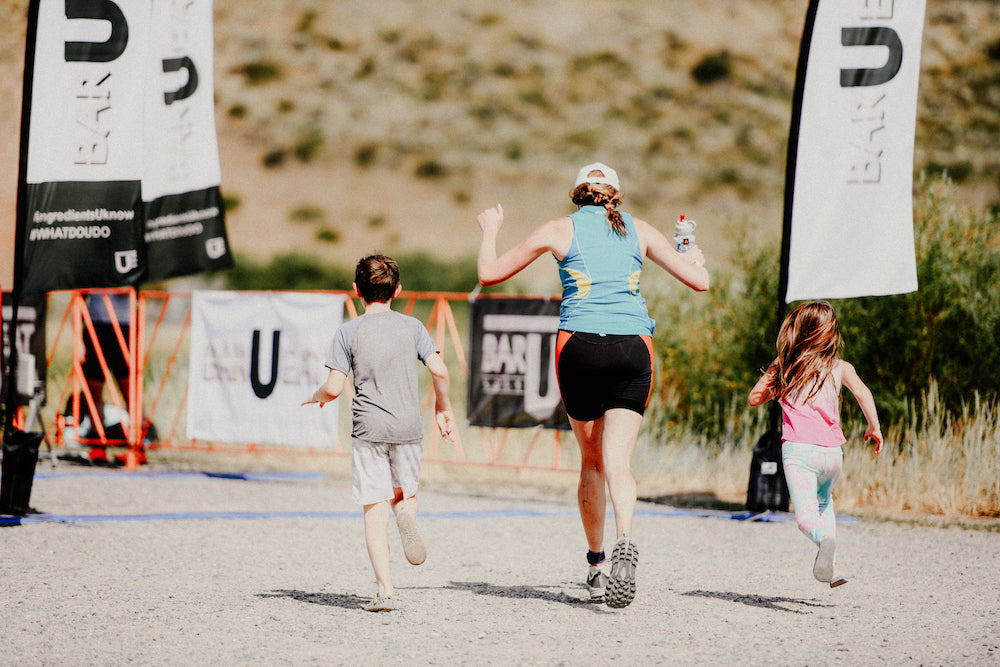 Nutrition and Hydration for Adventure Sports
Competitive outdoor sports have been trending towards completing activities over longer distances and time periods. The century (100 miles) used to be the classic benchmark for endurance sports such as road or gravel cycling and now has become a weekly activity for many riders. UNBOUND Gravel, one of the Nation's most popular gravel bike race events, is 206 miles. They recently added a back breaking 350 mile XL version just in case a stout double gravel century was not enough. Grand Tour riders are pushing what the human body is capable of achieving - the 1037 mile / 41,000 feet of vertical elevation gain Arkansas High Country Race FKT was completed by Ted King in 4 days 20 hours and 51 minutes.

Lachlan Morton took it a step (or really long jump) further and devised a self support version of the Tour De France named The Alt Tour, and rode 3,424 miles / 219,262 feet of climbing (ya, that's right, 200K+ of vert) in only 18 days.

Whether it's a high altitude 100 mile ultra trail run in the San Juan Mountains, or back to back to back (and more) days racing the Colorado Trail, people are pushing themselves to the limits.
High altitude adventuring needs the right fuel and hydration.
Besides being mentally and physically prepared, it's also essential to have a plan for staying on top of both hydration and nutrition…aka your food source.
Oatmeal Raisin BAR-U-EAT bars are a crowd favorite amongst adventure athletes because they have a sweet and savory tase, and tend to fill you up after eating just one.


Hydration based nutrition companies are popular, and for good reason - they kill 2 birds with one stone. They allow you to remain hydrated, while consuming calories (carbs, fats and proteins). Many endurance athletes rely on this method for competitive racing because it's very efficient to drink out of a water bottle, does not involve stopping and fiddling with a pack, or even stopping to eat between race laps. But what happens when a meal in a bottle stops tasting good? What do you do when your body is craving REAL FOOD? Enter BAR-U-EAT.
The 12 Hours of Penitence - good time to have a few Oatmeal Raisin bites in your pocket.
Long days on the saddle often involve traveling in the backcountry and / or wilderness areas away from gas stations and convenience stores. For example,  
The Colorado Trail out in the San Juan Mountains
, is a high altitude grind that requires bringing a full day of fuel with you. Sure, you can filter water, add in some powdered calories, snack on some sugary bars and gels, etc, but what happens when you would like an actual meal, without having to stop and waste precious time making a PB+J? This is where a hearty option like the
Oatmeal Raisin BAR-U-EAT bar
(
or a few bites
) fills the void.
Quick pit stop for a Peanut and Cherry bar before descending down into Silverton.
All BAR-U-EAT bars are made with organic whole food ingredients (oats, dates, honey, pumpkin and sunflower seeds, chia and flax seeds, and salt with different nuts in each bar), and are designed to provide a slow burn. They've got a carb to protein to fat ratio (27g carbohydrates, 10g fats and 6g proteins) that offers sustainable energy, and works well for endurance sports.The sugar (about as much as a banana) comes from honey and medjool dates, and most importantly adds a refined taste. A bag of bites (equivalent to about 3 bars) is able to fit into a top tube frame bag, or back pocket of a bike jersey.
Routt County's finest...IYKYK


Next time you head out on a half day gravel ride in South Routt, rip some backcountry single track up on Buff Pass, or are just heading out for a quick after work lap on NPR, bring a BAR-U-EAT with you and let us know what you think! Use the promo code: blog_disc_10 for 10% off your next bar or bite purchase.
After work quickie on Emerald Mountain - perfect time for a few Coffee Pecan snack bites.
« Back to Blog