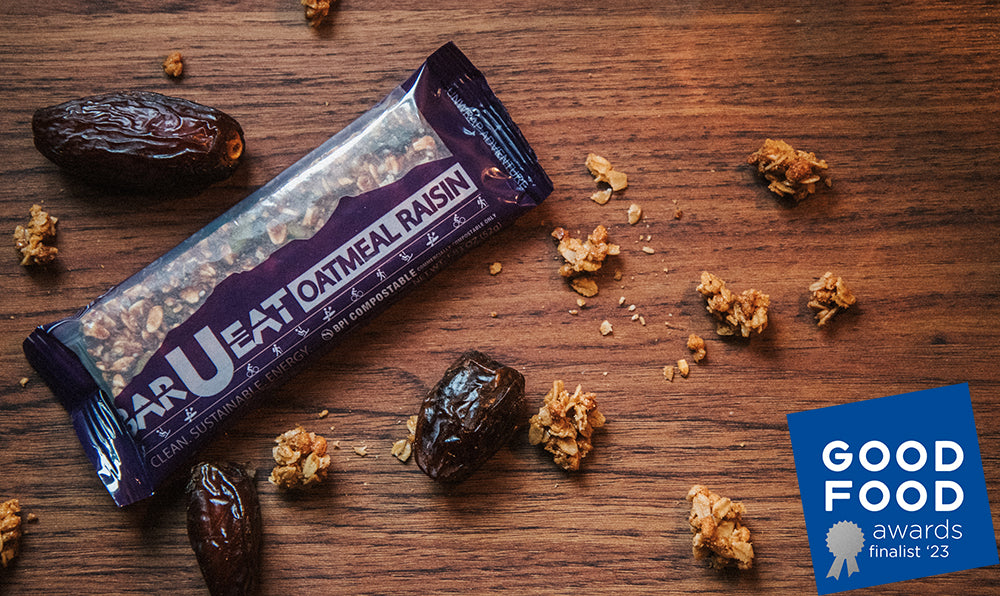 BAR-U-EAT Announced as Good Food Awards Finalist
BAR-U-EAT's crowd favorite has officially been named as a Good Food Awards Finalist! 
For a long time, certifications for responsible practices and awards for superior taste have remained distinct – one honors social and environmental responsibility, while the other celebrates craftsmanship and flavor. The Good Food Awards recognizes that truly good food – the kind that brings people together and builds strong, healthy communities – contains all of these ingredients.
The panelists agree, our Oatmeal Raisin bar incorporates all these factors and have selected us as one of their top snacks in 2023!
Give our delicious, yet healthy Oatmeal Raisin bar a try today!
« Back to Blog