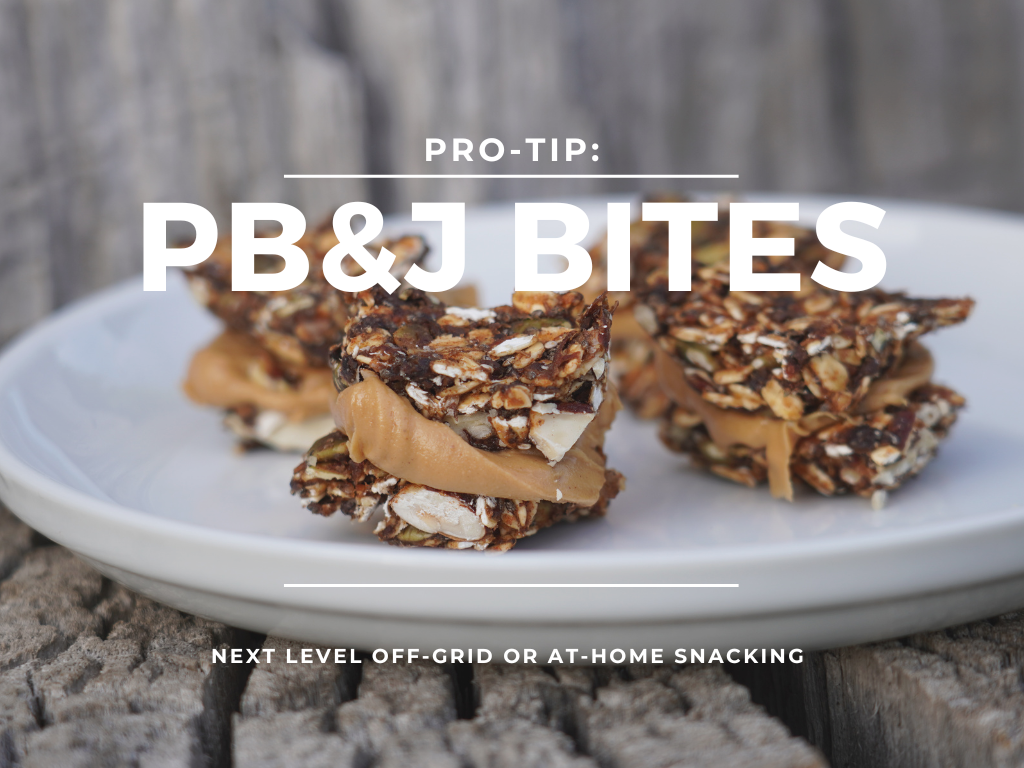 BAR-U-EAT Recipe Pro Tip: PB&J Bites
We all love our BAR-U-EAT bars and bites. The Original flavor is perfect in the AM because it tastes like breakfast granola. Coffee Pecan offers a full bodied coffee aftertaste, and Oatmeal Raisin will get the job done when your sweet-tooth is getting the best of you..oh ya, Peanuts N' Cherries ALWAYS hits the spot on road trips when you want to mix it up a little bit...
What happens when you are craving more than just a bar or few bites of BAR-U-EAT? Maybe you're on a backpacking trip looking for that hearty trail snack fix, or are at the office and want to eat lunch while you're at the desk working.
BAR-U-EAT has you covered. With just a few simple additional ingredients, it is possible to amplify the flavor profile and the heartiness of a BAR-U-EAT bars or bites.

BAR-U-EAT PRO TIP #1 - THE PB&J BITE
This recipe is quite simple - add peanut butter and jelly (or your favorite nut better spread) in between 2 BAR-U-EAT bites.
For larger appetites, we recommend doing the same with 2 x BAR-U-EAT bars (instead of bites), along with jelly (or honey) and banana...yum.
What is your favorite BUE recipe creation? Let us know in the comments section of this blog post!
« Back to Blog