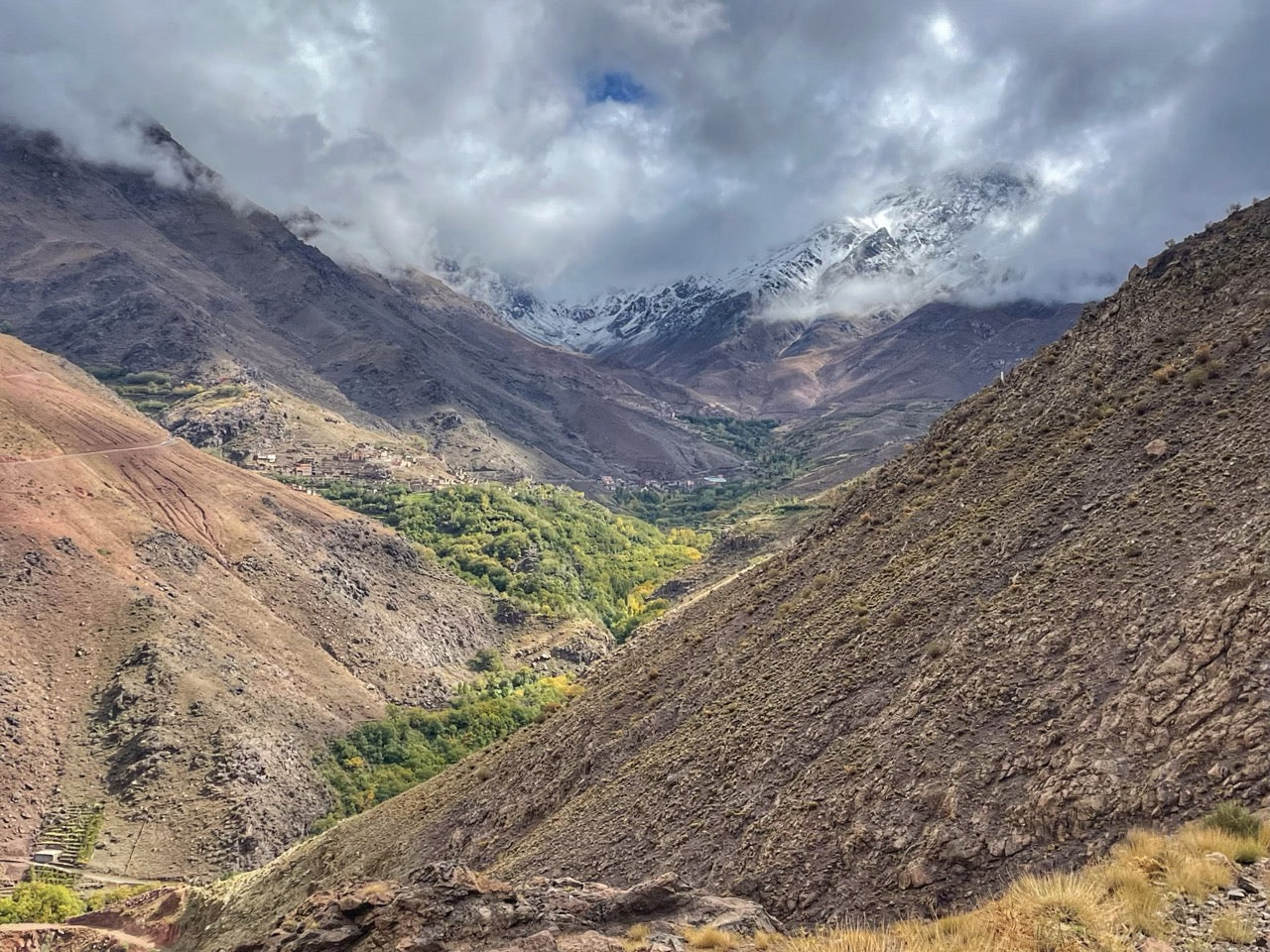 Ashley Carelock - 1st Place Female Finisher In The 2022 Atlas Mountain Race
1. What's the Atlas Race? In a brief description, where is it, what is it, how hard is it? Do you sign up, is it invite only?
The Atlas Mountain Race is a 1,171 km fixed route, unsupported, single-stage cycling race that starts in Marrakesh, crosses the Moroccan Atlas mountains and ends in the costal city of Agadir. I think the Atlas Mountain Race website sums up this race very accurately: "It follows gravel, single and double track and old colonial pistes that have long been forgotten and fallen into disrepair. There is very little tarmac. There is some walking, and at times there is great distances between resupply points." It was difficult, rugged and very beautiful. You have to apply to participate, and this kind of race isn't for everyone!



2. When did you decide that you were going to commit to participating in The Atlas Race?
I decided to race Atlas back in 2020, but Covid shut down the race for two years. I kept researching and dreaming of Morocco! Thankfully, those dreams became reality this year.

3. What % of your training was physical vs mental? And what did you do to prep your mental game? I am curious about what makes you confident and feel prepared when you line up at the start...
The majority of my training is physical, but with the physical comes the mental. Sometimes I have a rough workout on tap that I'm nervous about, or I want to end early. It's physically demanding and intimidating but I remind myself that if I quit, it will only put me further away from my goals. It's honestly always a little of both — physical and mental, no matter what the workout is. If I follow through, do my best to stay consistent and put in the work, I arrive at a start line with confidence. I know I've given it my best. In the end, what will be, will be.


4. Tell us about the race? Did the course ride like you had expected it to?
The race was almost exactly as I expected. I had read a lot about the course, and the individual who designed it. (Nelson Trees) I knew it would be demanding, rough but beautiful. And it was all of that and more! The beauty of Morocco definitely took me by surprise.
5. What were some challenges that you faced (gear, technology, logistics, nutrition, etc)...
Nutrition ended up being my biggest challenge. I have a gluten allergy and
almost every food contained gluten. Most of the course was extremely remote, and resupply was limited. The first two and a half days, I rode strong because I brought twenty BARUEAT bars and a few nutrition drinks. Once I ran out of those supplies, I survived mostly off of fried eggs and yogurt. It wasn't enough calories and I was often nauseous and dizzy. I was also having issues with my feet, they were bleeding and hurting a lot. But, I think the hunger helped distract me from the foot pain, and the foot pain helped distract me from the hunger. It was like they canceled each other out! Ha!! But, what really helped distract me and keep me moving was the drive to finish successfully and the beautiful terrain of Morocco.
6. How did you feel when you crossed the finish line? And how do you feel now about being the first place Women's finisher, putting down a competitive time?
I didn't have too many strong feelings when I crossed the finish line. I told myself in the beginning of the race that I was there to do a job, and when I crossed the line, I had completed my job successfully. I do remember thinking about how hungry I was though.... Now, looking back on the race, I'm just thankful to have had the opportunity. I went there with a goal to push my limits and challenge myself, and I achieved that goal.


7. What draws you to this style of racing? Is it the training? The race? The experience? The feeling of accomplishment? What you do is not exactly easy. What drives you to train consistently, and cross the finish line always smiling (even though you may have a broken rib)?!
There are so many things I love about ultra racing. I love the challenge and
discipline found through training. I love the fact that the only one who truly holds me accountable in an ultra race is myself. I have to be ready for so many
scenarios, prepared for so many outcomes, and in the end the only thing that really matters is that I gave it my best. I did cross the finish line in Morocco with a broken rib, that much was true. But, even though it was painful, I knew it wasn't serious enough to stop me from achieving my goal. That simple realization was empowering and it encouraged me to finish even stronger, with a joyful smile.
8. Anything else that you want to say about ultra racing, goal setting, accomplishing goals, not giving up, big salads, or anything at all?
When I got home from Morocco, I ate a big salad every night for dinner for at least two weeks. ;0)
« Back to Blog